GOLF TOURNEY FRIDAY & DUCK DROP SATURDAY!
SCHEDULE OF EVENTS FOR DUCK DROP WEEKEND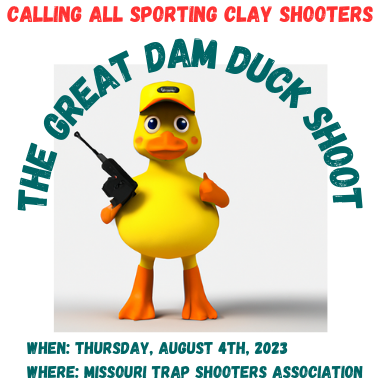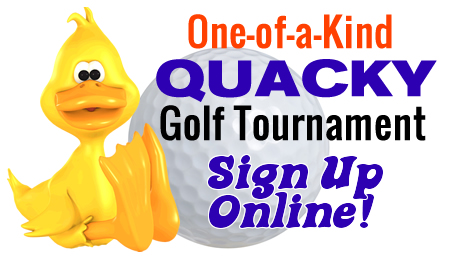 CALLING ALL GOLFERS
FRI, AUGUST 4th, 2023 @ Bear Creek Valley Golf Club
1:30 PM SHOTGUN START
10th Annual Duck Drop Golf Tournament
features quacky "twist".
Crazy holes & fun obstacles will be placed around the course to test your game!
New This Year – Set of Calloway Golf Clubs + Bag Contest
1:30 PM Shotgun Start
Registration and Lunch begins at Noon
4 Person Scramble
BE A HOLE SPONSOR FOR JUST $100
PROCEEDS FROM THE GOLF TOURNAMENT BENEFIT THE LAKE AREA BIG BROTHERS BIG SISTERS & OZARK COAST KIWANIS. BOTH ORGANIZATIONS HELP LOCAL CHILDREN AT THE LAKE!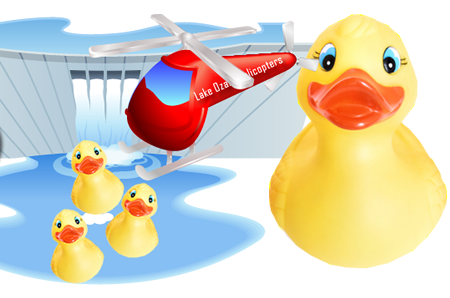 DUCKS FLY AT NOON
SATURDAY, AUGUST 5th, 2023
Duck Drop by Helicopter Over the Osage River Below Bagnell Dam Off The Strip

TICKET SALES WILL BE AVAILABLE SHORTLY
WINNERS WILL BE ANNOUNCED AFTER THE DUCK RACE IS OVER. WINNERS WILL BE NOTIFIED VIA PHONE.
PROCEEDS FROM THE DUCK DROP BENEFIT OZARK COAST KIWANIS, WHICH SUPPORTS LOCAL ORGANIZATIONS INCLUDING KIDS HARBOR, CITIZENS AGAINST DOMESTIC VIOLENCE, THE FOOD PANTRY, LAKE AREA BIG BROTHERS BIG SISTERS, WONDERLAND CAMP, AND MORE!
GOLF TOURNAMENT TEAMS UP WITH BIG BROTHERS BIG SISTERS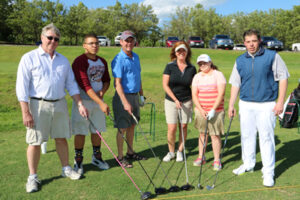 BIG BROTHER Dave Creel with LITTLE Brett,
Mike Waggett (Committee Member, Great Bagnell Dam Duck Drop Golf Tournament),
BIG SISTER Sandy Waggett with LITTLE Haily and GOLF PRO Chris Lash
MORE INFORMATION
CONTACT US TO BECOME A SPONSOR!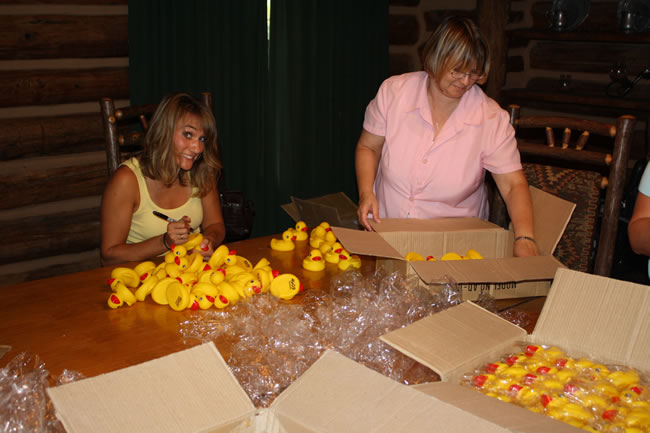 WAYS YOU CAN GET INVOLVED
Become a Great Bagnell Dam Duck Drop Sponsor
Adopt a duck(s) – One or a whole flock
Play in the Golf Tournament
Compete in the Duck Shoot
Volunteer on the committee for this annual event.
Share our social posts with your family, friends and coworkers!
Call 573-825-8135 or Send Email to learn more!